You Need A Website That IMPROVES Leads And Sales
Even the most basic website design Bulgaria principles can have large scale effects on your success in the marketplace.
Businesses can no longer get by on having a single web designer use basic html to produce a converting website. With the evolution of the web itself, the way companies prioritize quality design for their websites has changed dramatically.
We might draw like artists, but we design like architects; as much purposefully as creatively. No size fits all, so it becomes about crafting stand-out aesthetics in a way that fit exclusively into your brand. You can spend tens of thousands on ads campaigns that drive traffic to your site. But you have to be equally invested in what your end users see when they arrive, if you really want to see results.
That's what we take care off, implementing research-driven design strategies that keep prospects tuned in to what you have to say, for longer. Concentrating on the user experience results in higher search rankings on Google, and leads to more casual browsers converting to committed followers.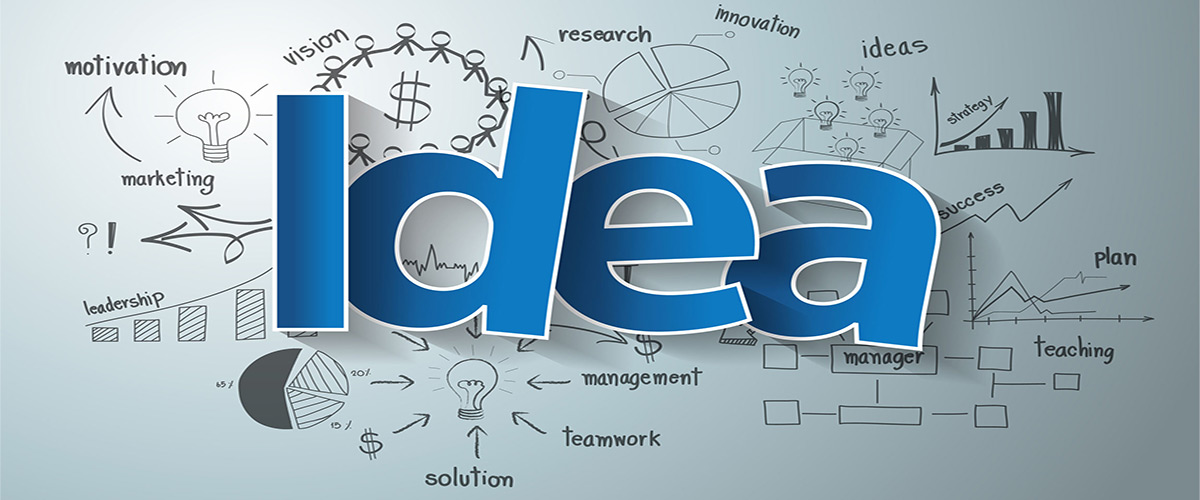 Web design goes hand in hand with marketing. Many experienced marketers frequently discuss how important it is, how much it costs and where who is the best at providing but few people take the time to explain exactly what web design involves.
Here we describe what web designers in Bulgaria do on a web design project.
We think of web design as the visual aspects of a website, and web development as the backend, more technical work.
A website designer may not be one individual but a group of web designers with skills such as:
HTML, CSS, and JavaScript programming
Graphic design
Video makers and editors
Copywriters
Translators
Database analysts

---
Content Management Websites
These days most websites are designed using content managements systems (CMS) such as WordPress or eCommerce platforms such as Shopify.
These websites are built using HTML, CSS, and JavaScript but often there is no technical work needed by the web designer in Bulgaria, as the website platform has the functionality to meet the website design requirements. In these types of web design, the job of the web designer is to use the functionality provided by the template (theme) and the plugins to build the structure and functionality required.
An example of a WordPress website design plugin is Elementor, which has an extremely easy to use drag and drop editor to build the design. The web designer will then spend a lot of time on the visual elements which can be created using Illustrator or Photoshop.
These websites may have functionality such as forms, directories, or shopping carts such as WooCommerce, but there are available plugins which are sophisticated enough to support the requirements.
In some cases it is necessary to amend the template or plugin, but web designers in Bulgaria are fearful of doing this as the amended plugin may not work with future updates to the theme and plugins causing the website to break.
It is also possible to design your own WordPress theme and plugins but be aware of the potential, future maintainability issues if you stop working with the developer who built the theme or plugin.
Optimized has the skills to amend and create themes and plugins but will make the client very aware of the potential consequences of this decision.
Tailor Made Website Design
In some cases, content management systems or eCommerce platforms do not provide the required functionality or scalability, and a tailor-made website has to be built by the website designer in Bulgaria.
Here the focus will be on the website development lifecycle from requirements specification to delivery, like most large-scale IT development projects and will take many months if not years to develop.
HTML, CSS, and JavaScript
These three web site design languages are the backbone of most websites and are the three biggest tools in a web designer's skill set.
HTML (Hyper Text Markup Language) is a set of "markup" tags that are responsible for structuring all the various elements of a webpage. It designates headers, footers, paragraphs, links, images, etc. HTML is what search engine crawlers "read" when they index your website. Proper HTML is critical to a professional, functioning website.
CSS (Cascading Style Sheets) are supplements to HTML. CSS is responsible for the styling of HTML elements as the CSS controls how website elements look to end users. CSS can be quite simple for small, static websites, but can grow to thousands of lines of code for bigger, more complex websites.
JavaScript is another supplementary language to HTML and CSS. JavaScript also straddles the line between web developer and web designer. JavaScript allows for the enhanced manipulation of website elements. HTML and CSS serve to structure and style web pages. but JavaScript is required for anything beyond that as JavaScript gives web designers in Bulgaria advanced control over the elements of a website
Graphical Elements
The overall look and feel of a website, relies on images, videos infographics as well as HTML, CSS, and JavaScript. The website designer may not have all the graphic design capabilities and may be supplemented by web designers who are specialists in these programs.
Website Personalisation Bulgaria
Optimized uses the latest software and services to create Website Personalisation Bulgaria. Depending on the scale of your requirements, we will choose and implement the appropriate method to display the right information to the right visitors.
Website Personalisation is the process of creating customised experiences for visitors to a website. Rather than providing a single, broad experience, website personalisation allows companies to present visitors with unique experiences tailored to their needs and desires.
Website personalisation attempts to use data to shape what to show to visitors. For example,
Online retailers can provide targeted offers to shoppers based on browsing behaviour.
Travel sites can present visitors with promotions based on the current weather or season.
News and other media outlets can surface specific videos to viewers based on where they live.


---
Why Website Personalisation Is Important
Consumer's expectations have shifted to the point that people expect a personal digital experience that mirrors the typical level of personalisation they receive offline.
Many have already grown accustomed to personalised experiences from their news feed, social network, and shopping recommendations.
The Challenges of Website Personalisation
For many industries translating personalisation to the digital world is challenging. It is understandable that many retail, travel and media companies have struggled to bring the same level of personalisation present in their in-person experience to their offline marketing. Some of the typical challenges include:
An over-abundance of non-actionable data. Companies have a lot of data but cannot use it to personalise digital experiences because it's siloed in different systems.
Knowing who to personalise for. Even if they know which audiences are valuable, companies often do not have a scalable way to target specific messages to those audiences. Content is locked up in a content management system and controlled by developers, while visitor data is not available for targeting in real time.
Measuring the impact of personalisation. Even if they can target personalised content to valuable audiences, companies often lack a direct way to measure the aggregate impact of that portfolio of personalised content across their site over time.


---
How Is Website Personalisation Accomplished
Advances in technology can directly resolve many of the above challenges. To be truly effective, website personalisation requires several strategies seamlessly working together:
Discovering Audiences. This can be done by targeting visitors in real time based on the actions they take on your site as well as what you know about them with dynamic customer profiles (past behavior, stated preferences).
Planning experiences. If you understand your visitors, you can create compelling on-site experiences tailored to specific audiences that appeal to them. Doing so requires you to manage the scale and complexity of those personalised experiences.
 
Continuous measurement and improvement. You should constantly measure the return on your Website Personalisation investment. Not every personalised experience will resonate, so it is important to always understand how these experiences are performing and adjust accordingly.


---
Responsive Website Design Bulgaria
The way we see it, it's less about web design being responsive to mobile devices, and more about end users being responsive to your brand, wherever and however they choose to do digital. What we offer is a full-circle digital partnership; guidance, collaboration, and execution from conception to completion. Because we recognize that web design is about so much more than color, design and function. It's about sharing a story worth hearing, spreading a unique vision, and promoting the better choice to the right people.
What is Responsive Web Design Bulgaria?
Responsive web design describes a web design that allows websites and pages to rdisplay) on all devices and screen sizes by automatically adapting to the screen, whether it's a desktop, laptop, tablet, or smartphone.
Why responsive web design matters
Responsive web design relieves web designers from creating websites for different devices in existence.
The major benefit of responsive web design in Bulgaria is that only one version of the website is required. This leads to:
No need for redirects to mobile friendly pages
Cheaper as only one website is required
Easier to maintain as you not have to make changes  more than once
Website Design SEO Bulgaria
As search engine algorithms have become better and better at ranking a website based off the quality of its content, web design has played an increasingly significant role in search engine optimization (SEO).
There are hundreds of metrics which reveal how web design can make an impact on your SEO metrics. These can range from design details, like how an object's alignment influences a user's time on the site to how a site's programming can affect the ability of a search engine to properly rank it.
SEO is part of the fabric of an effective website, not an accessory. Building your site first and "doing Website Design SEO Bulgaria" later can result in missed opportunities or put existing equity at risk.
For that reason, each website we design is built with SEO front of mind. Our SEO specialists stay involved throughout the project to help ensure we create the right pages in the right places. Sitemaps, wireframes, copy, and even design elements are carefully reviewed to ensure they're discoverable, relevant, and follow SEO best practices.
Creative Web Design Service Bulgaria
Our web design services in Bulgaria will greatly enhance your business's presence on the Internet.
Since 2009, Optimized has designed and built over 600 Websites from e-commerce, b2c, b2b, non-profit, to social networks.
We are a web design agency in Bularia that has built websites all over the world so are not restricted to web design experience in Bulgaria alone where, we feel, too much emphasis is put on the technology and not enough on the marketing.
Optimized creates websites to exceed audience expectations. We build sites to perform with a focus on strategic planning, compelling visual design, and flawless user experience, in order to drive superior results.
WordPress Web Site Design Bulgaria
WordPress is user-friendly and powerful at the same time.
A custom WordPress website design is a necessity. It's no longer enough to just have an online presence. You need to stand out and create your own professional branding image. But it's not enough that a WordPress site looks good, it should look professional.
Optimized offers custom WordPress website design solutions that combine the impact of branded aesthetics with a high level of functionality and excellent user experience.
Optimized builds versatile, easy-to-use WordPress websites that give you full control of your website and the content, which you can easily update as your business grows. Let us handle your WordPress development needs.
Work directly with our developers to create a website that gives your customers a clear vision of your brand and personality.
Your blog will be hosted directly on your website, making all of your content easily accessible by your website visitors.
Target specific ideas or topics with your pages to draw in new visitors.
Benefits of WordPress Website Design
Easy-to-use. WordPress is highly regarded as one of the easiest, most straightforward platforms to use, making it simple for you to manage your site on a daily basis
Customizable. We work with your team to create a web experience that highlights your personality and that your customers will quickly identify with your company.
SEO-Friendly/ The coding used for WordPress is streamlined and easily indexed by search engines, which means adding new content and getting ranked by search engines quickly is easier than ever.
Brand Exposure. WordPress makes it easy for you to create and share content, giving you a platform for discussion with your customers through your blogs and guest comments on them.
Website Redesign Service Bulgaria
At first glance, your website may be working and performing according to your expectations. But did you know that with website redesign you can enhance important aspects of your website? Increase overall functionality, further enhance the user experience, reach your digital marketing goals, and improve your brand's image all in one redesign.
Does your website need a redesign?
Functionality Issues. Do you need to add a new website functionality or are your website's functionalities are no longer working as they should?
Outdated Design. If your website had been around for some time, several of its design elements may appear dated, it may give visitors the impression that the website hasn't been active for quite some time
Navigation and Organization Improvements. Your website's navigation and structure could be hindering your visitors from accessing necessary information or performing tasks that lead to sales.
Outdated Content. Outdated content, especially ones regarding products and services can be detrimental to your lead nurturing efforts.
Rebranding. A company's rebranding effort won't be complete with a website redesign to reflect the changes in the brand's identity or image.
Website Content Management System Bulgaria
Content Management Systems (CMS) are a necessity, and not just for e-commerce sites. CMS streamlines website management through multiple user support and different permission levels. Depending on their permission level, users can edit or modify the website's content, data, and applications.
WordPress is the most user-friendly CMS, powering more than 30 percent of websites around the world.
Switching CMS isn't a decision to take lightly. There are just several instances where you'll need to switch your CMS include:
When you found a cheaper option with the same capabilities
When your current CMS is sluggish and impending on your website's performance
When your current CMS doesn't support your website's new design
When the CMS has far too many limitations and the only way for it to meet your needs is through extensive development
When you want to transfer to a CMS platform that supports self-hosting
E-commerce Web Design Bulgaria
Your website is more than a brochure. Your website is meant to inspire action.
Optimized websites give the user a clear pathway to this action (the sale). Useful information is easy-to-read and compelling, while strong calls to action push them through to the next step of the buyer's journey. With clean and intuitive user interactivity, mobile compatibility and fast page load speeds, you'll see more completed purchases, higher average order value and improved ROI for your online store with our e-commerce website development experience.
eCommerce Websites and Marketing
At Optimized we think that eCommerce solutions combine great design and integrated web marketing.
We help eCommerce and retail businesses embrace their digital opportunities using multi-channel marketing opportunities.
We provide data-driven marketing solutions strategically designed to convert your existing customers, attract new ones and optimize for success.
Ecommerce solutions that help attract, convert and retain customers
Experience with building high performance custom websites. We help clients become market leaders.
Automation solutions
Email triggered by behavior
Easy administration
Inventory systems
Open source integrated
Utilize cutting-edge eCommerce web design to increase sales.
The design and functionality of your eCommerce website design could make or break conversions and affect your bottom line.
An eCommerce site has several layers of functionality that are not on standard websites, including a web server to host a storefront, payment processing, an inventory database and a complicated dispatch system used to send products.
Optimized has designed top quality eCommerce sites for more than a decade. We partner with clients to develop a high-functioning eCommerce website that drives sales quickly, easily and efficiently.
Latest Standards and Features
Our eCommerce solutions offer the best in standard features and functionality while remaining agile and completely customizable. Our team can integrate with ERP systems, upload data from multiple sources, and tailor a solution that matches your brand and eCommerce goals.
With a desktop, tablet, and mobile responsive eCommerce website, you will have control over how your visitors see your store. This control means you will be able to optimize for usability and conversions on all devices, no matter how your customer is shopping.
A blazing fast website that allows customers to go from browsing to checkout in seconds!
We offer basic eCommerce functionality to sophisticated product options, attributes, and filters
A user-friendly content management system (CMS), requiring no technical skills or HTML knowledge. Easily add or edit pages, categories, products, articles, blog posts, banners, all from a user-friendly interface.
eCommerce Web Design Continual Improvement
A high-performing eCommerce store does not just maintain itself. It requires continual upkeep once it is up and running. Our eCommerce web design agency does not just build websites we continually improve on them.
We believe that you have products to sell and orders to maintain. You should not have to worry about plugin updates to install or glitches to fix as maintaining a website can really be a full-time job in and of itself.
We monitor your site regularly, so that if anything goes wrong, we catch it before it becomes a problem and keep on top of the technical updates that are required to keep your business running smoothly.
WooCommerce Web Design Bulgaria
Whether you would like to have us create your new eCommerce site using WooCommerce, or would like have your existing sites migrated to WooCommerce, Optimized will work with you to make your project a success.
Our eCommerce web development services allow for you to take your WordPress site to the next level by using the WooCommerce eCommerce plugin to make your online shop visually appealing and a great example of your brand's image.
eCommerce Shipping Bulgaria
Whenever we are approached by a new eCommerce client, the ecommerce shipping in Bulgaria for their products always seems to be the last thing on their minds.
The first thing to consider is your target market – are you only shipping to Bulgaria or to other countries as well?
If you are only shipping to Bulgaria, then you have two main options:
Organise the delivery yourselves using your own transportation or by contracting someone else.
Choose a third-party such as INOUT, SPEEDY, ECONT or the Post Office.


---
If you are shipping outside of Bulgaria, you can contact the third-party options listed above to check if they deliver to your market or choose an international logistics firm such as DHL or FEDEX.
Please note however, that some of these options can get expensive and can make your eCommerce business unprofitable.
Another point to note is the integration between the shipping company system and your website. Some questions to ask:
Is there any integration or is it a manual process?
Can the customer check the status of the delivery from the website?
Is it possible to override charges made to the customer from the shipping company on your website (e.g., free delivery over a certain amount)?
Website Copywriting Service Bulgaria
Everyone writes. But not everyone writes for the web.
Our copywriters know how to write concisely and impactfully to capture ever-shrinking attention spans. They know how to make a story unfold and make pages flow. They can think like a first-time site visitor, and make a page attractive to humans and search engine bots alike. And they'll dive deep into product features, service offerings, and more to find a message that resonates.
Website Maintenance Service Bulgaria
By subscribing into a website maintenance plan with Optimized, we can help your website keep up with the ever-changing and evolving industry.
A well-maintained website will:
Run Smoothly and Effectively
Rank Well in Google SERPs
Drive Leads
Stay On-Trend
Website Update Service Bulgaria
Our website update service includes the following:
Improvements to site performance, navigation, and general user experience.
New product and existing product updates. You'll probably need to update existing products than add new products.
Promotional updates. This could involve short-term price discounts, bundles, or shipping promos.
Interactivity component upgrade. Performance issues, high bounce rate, and low conversion rate are just three of the problems that can arise from your interactive components
Landing Page Design Bulgaria
Your landing pages play a critical role in your marketing and advertising efforts. With professional landing pages in Bulgaria your company will enjoy a reduced bounce rate and increased business.
Landing pages convince your visitor to stay and perform a specific action, such as purchasing a product or requesting more information. Instead of directing visitors to your homepage where they may not know what to do next, you can send them to a highly targeted landing page that moves them into the next step in your sales funnel instead of giving them disruptions and distractions.
Landing pages act as partitions, and they let you optimize specific and exactly for a range of different traffic types.
At Optimized we provide:
Professional landing page designs representative of and consistent with your brand
Strong, clear, and concise landing page design and copy that entices visitors to convert
A carefully crafted landing page that speaks to the audience you are targeting
With our landing page designer services, you get a tailor-made solution for designing, launching, and improving your landing pages, which translates to more leads, sales, and revenue for your business.
We only create custom landing page designs, tailoring your landing page to your industry, business, and audience. That kind of customization results in sales, leads, and more revenue.
A landing page that generates leads, sales, and revenue starts with in-depth market research. We learn about your ideal buyer, your market, and your products or services to design an attractive, easy-to-use, and fast landing page.
Rapid Web Design Bulgaria
At Optimized Marketing, we know that a strong online presence is essential for attracting and converting customers in practically every industry. But we also understand that not every business needs an extravagant website to reach their goals – which is why we offer simple, results-driven designs.
We can have your site up and running and generating leads in 30 days with a responsive website in Bulgaria which means that all of your visitors can become customers, regardless of the device or browser they use to access your site.
You will work with a dedicated website designer to establish sitemap architecture, user experience, and conversion planning goals. We will ask for items such as logo, brand book, and images and launch your site within 30 days. The cost will include loyalty free images
We can also create SEO content for your business if you do not have the time to write the text yourselves. Our team of talented copywriters can write engaging content that is rich with keywords (at an extra cost).
Our Websites Encourage Visitors To Spend More Time On Your Site.
With websites designed by Optimized, you can engage visitors so they can learn more about your business and ultimately become customers. Our streamlined navigation options will make it easy for visitors to find the information they need on your site. And our aesthetically pleasing designs will keep them on your site for longer periods of time.
The final product is a site that reflects your brand, gives your target audience the information they need, and it will be search engine optimized to act as a valuable lead generation tool for your business.
The homepage is your site's main hub and serves as the face of a brand.
Your homepage helps site visitors get to different areas of the site, and it can also serve as a conversion funnel. Because most people come to you through your homepage, this is where design matters most.
A homepage can take on many different forms, but while designing it is important to remember the purpose of the homepage as the main navigation and point of interest for site visitors. Make it clear what the business is and offer the unique value proposition (UVP) upfront. Establish the site's hierarchy and navigation structure on the homepage.
When designing your website home page in Bulgaria we will utilize your brand's colour palette, logo and images.
Highlight Who You Are and What You Do
For many (but certainly not all) visitors, your homepage is their very first interaction with you. This means it needs to answer these two questions immediately: Who are you and what do you do?
There should be no doubt in a visitor's mind that they are in the right place when they hit your homepage. If they cannot identify who you are and what you have to offer in a matter of seconds, they are going to look elsewhere.
Vibe with Your Audience
Your homepage should be all about your users, which means it needs to read the way they speak and have a design that gives off the right perceptions about your brand.
Keep your copy clean, straightforward, and rid of jargon that could confuse your audience. We will make sure your design is clean, offers a great user experience, and gives off the emotions you want associated with your business.
Help Users Find What They are Looking For
While your homepage is a huge source of new traffic, most of the time your homepage visitors come to your site knowing what they are looking for.
We will make your website's navigation be clearly visible at the top of your homepage and have logical paths to guide users to the next step. We will also include a website search, which gives users direct access to exactly what they are looking for without having to click through multiple pages.
Be Responsive
We will ensure that your website homepage will work across all devices
Optimizing your homepage for mobile means more than just making sure your design fits the screen dimensions — it means the entire experience needs to be user-friendly for mobile users.
Tell People What to Do Next
If users get stuck on your homepage, it is not doing its job. We will make sure that your home page has primary and secondary calls-to-action (CTAs) that help your users take the best next step depending on what they came to do.
Magazine Website Design Bulgaria
A magazine website features articles, photos and videos that are informational and educational. In the last twenty years, the magazine industry has changed from a print-only platform to largely digital format. The magazine website type works well for informational websites, particularly publications from universities and organizations.
To design a magazine style website in Bulgaria you must start by building a basic framework. Users should see a similar layout no matter what day they land on your homepage, and each article must have a similar layout and navigation. The whole magazine website must have responsive design that fits to all to different screen sizes to make sure that the content is easily readable both on desktops and smartphones.
High quality content is central to any publishing business, but a winning creative strategy is what fuels publication growth. To generate such a strategy, a great magazine design is crucial. It is how you can turn your content into a product that can be marketed and monetized.
A professionally-designed magazine will help tell a compelling story, engage readers, and positively influence consumer behaviour — everything you need to grow your publishing business.
Good design makes the content easier to comprehend and more enjoyable to consume. A professional magazine designer will help you identify your organizational needs and goals, allowing you to bring your ideas to life and achieve long-term marketing success.
Great website magazine design service Bulgaria involves:
Understanding your niche
Planning for the long-term
Prioritizing your content
A focus on readability
Branding consistently
Impressing your readers
Interaction with your audience
Blog Website Design Bulgaria
A company blog features regularly updated articles, photos, and videos.
A corporate blog serves as a platform to facilitate consistent online brand messaging and connect with your audience. But the way you design your blog can have a major impact on how they read it. When you partner with Optimized for your blog website design Bulgaria, you will get a team of experts, a fully custom design, and WordPress integration.
A blog can become cumbersome for smaller companies. Make sure you have a team and strategy in place to keep content fresh before you consider launching one. It is better not to have a blog and, than to have a hopelessly outdated blog, but without making regular updates to your website you will never get to the top of the Google search rankings in Bulgaria.
If you are a samll company and do not have the resources to maintain your blog, Optimized can help you create the content with our expert SEO team in  Bulgaria.
When you create and maintain a blog, you are speaking directly to your target audience. It gives your company the chance to communicate messages that would otherwise be unheard. From product releases and important announcements to positioning your company as experts in your field, a blog can do it all.
Our blog designers know blogs are extremely important to companies. That is why they take the time to create blogs with the same level of attention to detail they use when developing full-fledged business websites.
Based on your current site, your brand, your target audience, and your goals, our blog designers will develop a blog look that strengthens your company's online presence.
Following the steps of our website design process, our blog designers create a prototype, refine it, and integrate it into your website. The prototypes our blog designers provide not only speak to your readers, they also capture the look of your site and brand so the final blog design or theme can be integrated seamlessly into your site's design.
Once the blog design has been finalised, our team load it into WordPress blogging software, which is an easy-to-use blogging platform. Besides being user-friendly, it also offers many plugins, such as SEO, which can help expand its functionality exponentially.
Portfolio Website Design Bulgaria
A portfolio website allows creative professionals a place for showcasing their best work. This is perfect for artists, writers, designers, filmmakers, furniture builders.
As you build a portfolio, there is no need to add every single project you have ever worked on. Instead, focus on creating categories of items and highlighting the best work from each category. A portfolio website is a bit more creative by nature, so this is the place to try unique layouts and add in interesting features.
Your portfolio must stand out and be unique to you. Here are the best practices that you should keep in mind when you create your online portfolio.
Let the Work Stand Out
Your work is the most important feature of your portfolio. The website just happens to be the platform that contains it.
Create Categories
If someone is visiting your website, chances are strong that they are looking for something specific. They want to see if you can perform a certain task at a high level. They are also looking to see what your specialties are.
Share the Backstory
A key aspect to design is the ability to tell a story. This is essential to most clients, so you want to make sure the designs in your portfolio tell a story.
Although the design itself should tell the story, it might be out of context on your website. For each design you should give the backstory.
Why did you create the design?
Who was the design for?
What was your inspiration?
How successful was the design?
These are all questions that you should answer in the description for each design.
Typography
Crisp typography will pop out on your website. It shows your taste in design and adds a unique element to your portfolio. Typography is an art form all by itself.
The typography that you choose is an extension of the work that you are displaying on your website.
Contact Optimized for your Portfolio Website Design Bulgaria
Website Directory Design Bulgaria
A directory is a place where users can connect with you or others.
This type of website works well when you want to list a repository of businesses or people within an organization. For example, a local directory features businesses with products or services, price ranges, phone number and reviews.
The nature of an organization creates an opportunity for a directory website.
Optimized builds user-experience centric website directory systems in Bulgaria that are easy to manage, contain robust search engines and filtering tools.
We work with a variety of WordPress plugins to build powerful directory websites in multiple languages. Our website directory systems in Bulgaria contain the following features:
Member profiles
User generated content
Search systems
Reporting and analytics features
SEO friendly
Member management
Directory and listing websites continue to be a vital and thriving business model. Directories can augment content websites as extra resource or be a primary focus for both the website content and for business revenue. All our directory and listing website designs contain the following:
Content Management System
Search engine
eCommerce subscriptions for businesses and users
SEO directory listings
Members' self-publishing system
Filters and AJAX quick-view windows
Local-based search and mapping
When we design directory websites, we address the following:
Your directory website should meet current search engine standards to drive organic traffic.
Adding or changing a listing in your directory should be simple and easy for your team.
An advanced directory website empowers users to create their own listings or to leave reviews.
The only way to know if your directory is helping users is to have the right tracking analytics in place.
Business Website Design Bulgaria
A business website is any website that is devoted to representing a specific business. It should be branded like the business (the same logo and positioning) and communicate the types of products and/or services the business offers.
By now, every business out there should have a website. It is a widespread expectation. Every potential customer you encounter will just assume that if they Google your business looking for more information, they will find a website. And if they do not, it makes the business look less professional or legitimate.
Optimized creates websites for businesses and retail establishments that want a professional-looking design that boosts sales and exposure. Business owners choose Optimized because we build websites that are results-oriented and produce a solid return on investment.
Optimized handle all forms of business website design, from small brochure sites to full content managed mega sites and e-commerce websites.
Our websites follow modern website design best practices, with the emphasis on creating clean, professional and easy to use websites.
Brochure Website Design Bulgaria
Brochure websites are a simplified form of business websites. For businesses that know they need an online presence, but don't want to invest a lot into it, a simple brochure site that includes just a few pages that lay out the basics of what you do and provide contact information may be enough for you.
If you have a business and know you don't need your website to be a marketing tool that brings in new business, you just need something more like an online business card, then a brochure website may work for you.
A brochure website is simple, eye-catching and showcases your services with effective words and captivating images. It can feature on your company website's social media pages, engaging clients across many platforms.
Engage potential customers, sell a service through your brochure website. Even though your brochure website design in Bulgaria may be simple and not have many pages it still must have a
Brochure websites are a standard request made by small businesses that have a limited budget AND who rarely make changes to their website content.
Questions we will ask you if you are looking for a brochure website in Bulgaria:
What do you want to achieve?
Are you looking to increase website traffic?
Are you looking to engage your audience and educate them in new and exciting developments in your area of business?
Do you want more enquiries?
Are you missing out on conversions?
Can you prove you are the local expert in your business target market?
Non-profit Website Design Bulgaria
non-profit website is the easiest way for many potential donors to make donations and will be the first place many people look to learn more about a non-profit and determine if they want to support it.
If you have or are considering starting a non-profit, then building a website for your organization is a crucial step in proving your legitimacy and reaching more people. You can use it to promote the projects your organization tackles, encourage followers to act, and for accepting donations.
Optimized offers an easy-to-use website service built for growing non-profits, charities, associations, and foundations. Our affordable approach to non-profit websites is different, but it allows us to help more non-profits use the web as a launching pad for growth.
Make a website that works as hard as you do.
We work with non-profits looking for their websites to help them grow in tangible ways, including:
Boosting Fundraising
Increasing Volunteerism
Driving Membership
Growing Your Reach
Your non-profit or charity website in Bulgaria should have the following characteristics:
Make Your Site Donor-Friendly
Make Your Site Media-Friendly
Make Your Site Volunteer-Friendly
Make Sure Your Organization's Purpose is Immediately Apparent
Make Sure Your Content Takes Centre Stage
Make Sure Your Website is Consistent with Your Other Promotional Materials
Include a News Section or Blog
Note: To take donations through the website, you will have to take some of the same steps that the owners of eCommerce sites do. Make sure you get an SSL certificate to make sure all payments are secure and set up a merchant account so that you can accept credit card payments.
Our Website Design Sectors in Bulgaria
Medical Tourism
Law Firm
Bank or Finance
Medical Tourism
Web Design is an important factor in determining whether your digital marketing effort can produce the best results possible. You need an easy-to-navigate website that allows your medical tourism patients to learn more about all the services you provide.
If your medical centre website makes your web visitors feel confused, they will not stay on your website to learn more about your services, and chances are they will not end up becoming your patients.
The time taken for your website design will depend on whether you need to refresh your existing site and get better conversion rates or build a new site from scratch. Timescales can range from 2 weeks to 3 months.
Law Firm
Bank or Finance
WordPress Website Design - 90 Minutes