Why use Optimized Marketing as your Digital Marketing Agency in Bulgaria ?
While some companies will create a website on your behalf and then walk away, Optimized takes your partnership very seriously.
Our expert team has more than 20 years' experience and will create a distinct digital marketing plan using the latest technology that will make your business stand out from the competition.
We will use Artificial-intelligence platforms to gauge buyers' intent and adjust priorities.
We will gather information as visitors move through content and interact with your digital profiles.
We will display dynamic content for returning visitors.
We will create an omni-channel integrated experience, with, accounts on each platform


---
We at Optimized, are all about superior customer service and growing your business.
We listen to what you want, and we will not sell you something that you do not need.
We set realistic deadlines and deliver quality work on-time with constant communication.
We are totally transparent and quantify our results providing real-time & monthly reports.
Full Range of Digital Marketing Services in Bulgaria
We are Google Partners and offer personalised full service Digital Marketing services in Bulgaria and internationally. Our services include but are not limited to:
Website Design
Search Engine Optimization
Google Advertising
Photo and Video Marketing
Social Media Marketing
Corporate Image and Publicity
Translations
Online Reputation Management (ORM)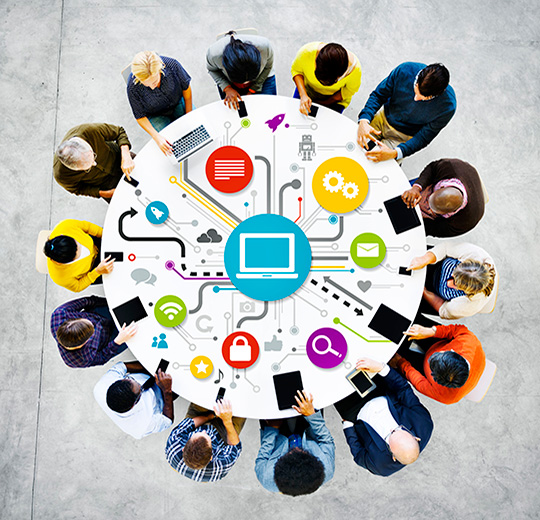 WordPress Website Design in Bulgaria
Not only do we build websites that are made to compete in even the most saturated markets, but we work to help you improve your results day after day.
We don't leave you high and dry like some companies, but we're here to give you all of the coaching, guidance and assistance that you need to flourish with your new WordPress website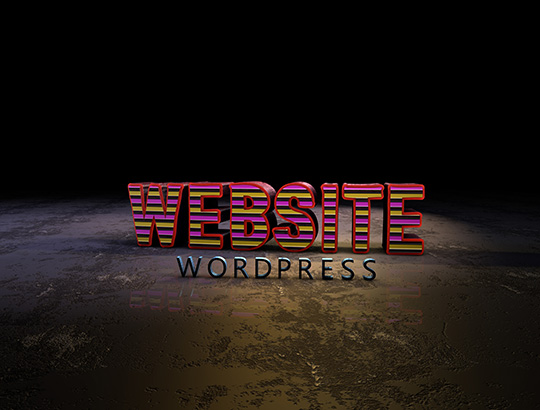 You won't find a WordPress company that delivers a greater assortment of diverse skills, all of which work to the benefit of your business.
At Optimized, we don't simply build WordPress websites. We build fully customized websites that you can easily manage using the familiar WordPress system.
Get all of the benefits of WordPress without having to settle for the limitations of templates and plug-ins.
We recommend WordPress to our clients because we use it ourselves, and we know how powerful it can be when properly optimized. WordPress allows us to build powerful websites without limitations, and it allows you to run your site without having to deal with complicated content management systems or development changes.
What sets Optimized's award winning SEO services in Bulgaria apart from the rest?
Dedicated SEO Professionals
At Optimized, as part of our Digital Marketing Bulgaria team we have dedicated SEO professionals who are not programmers or graphic designers by trade.
We try to make the complicated SEO work as easy to understand for our SEO clients in Bulgaria. We are transparent in what we do and will not attempt a project if we do not think that we can succeed.
We provide each of our SEO clients in Bulgaria with a single point of contact to manage your project and your questions. You will get to know your Optimized SEO expert very well as they will get to know your business and understand your unique needs. We will try to explain what we are doing but if you do not understand then please ask.
Customer Focus
We know that you are relying on us to deliver the SEO results in Bulgaria that you need to grow your business.
We will be in constant communication with you to understand the changes that are happening in your business and how we must adapt our SEO strategy in Bulgaria to meet the changing market.
Transparent Reporting
While our competitors never tell you the full story, we maintain full transparency so you can see first-hand how our efforts are improving your search engine results in Bulgaria. This will lead to an increase in website visitors and revenue. Our reporting measures include:
Google Analytics reports that give a full overview of your site's SEO performance
Updated keyword rankings records
Monthly breakdown of the SEO tasks performed
SEO professionals who are available by email, in person or by phone to respond to any questions or discussions you would like to have.
Google Ads Management Sofia Bulgaria
Why Use Google Ads in Bulgaria?
Google Ads is the most powerful online advertising platform in the world to drive more leads and increase sales.
You can put your business in front of l customers using Google search when and where they are actively looking or keywords related to your business.
Almost immediate results can be achieved with Google Ads
It is possible to measure everything about your Google Ads campaigns including your advertising costs, profits, number of Ad clicks, and landing page visits.
Google Ads provides cost effective high return of investment compared to other kinds of marketing.
Our Approach To Google Ads Management in Bulgaria
Our team has 20 years' experience in delivering Google advertising strategy to our clients.
We create targeted campaigns that are cost-effective & profitable.  The components of our Google Ads management service in Bulgaria include:
Research & Discovery which includes understanding the complexities of your business, target audience, and the lifetime value of your customers
Our competitive research analyses your business, the industry and who are your main competition
If we take over an existing Google Ads account, we will make a comprehensive account analysis of your historical account data looking for trends
We take our research and analysis to build an effective PPC campaign.
Your Google ads will be tested using A/B testing methods to determine which ads lead to the highest click-through and conversion rates
Website Translation Service Bulgaria
Translating your website in Bulgaria is the best way to for you to reach foreign clients and improve exposure internationally.
English is the global language and it is the best way to start as people in many different parts of the world read and understand English. As well as the natural English-speaking nations, most countries in northern Europe speak English as do business people in Asia such as China and India.
However, the European Mediterranean countries are somewhat different and if you are targeting France, Italy, Portugal, Spain on Latin America then it will be better to have your website in that language.
Conversely, if you are an international nation wanting to expand into Bulgaria it is vital that you have the website in Bulgarian. While most Bulgarians under 30 years of age speak English, this is certainly not true of many of the decision makers who are likely to have Russian as they second language.
If your website is badly translated or use the Google translation tool (completely useless for international SEO), you will be more likely to lose rather than gain clients as your website translations are a reflection on the quality of your business.
Precise, culture-sensitive website translations are the key to success in online markets. Optimized uses native speakers to translate your website to, or from, Bulgarian
Our website translation services in Bulgaria can translate the contents in MS Word or directly onto your website if it is a content management system such as WordPress or Wix or an eCommerce system such as Shopify.
Our website translators in Bulgaria will not just upload the content, they will also write and optimize the content for Google search.
We specialise in web content translation services across a very wide range of disciplines, such as travel, beauty, finance, professional services, health, and many more  
All your Digital Marketing Services in Bulgaria in One Place
Give us a call today to discuss your didgital marketing Bulgaria needs. We will listen to you and come up with a plan that perfectly suits your  brand and business goals.
Ninety percent of customers use video to help them make buying decisions, and 74% of users who watched a product or service explainer-video bought it.
Video has the power to engage and hold the attention of your customers like no other type of content. We can help you produce video marketing campaigns that reach your potential customers where and when they are buying.
We offer a variety of videos to fit the needs of any website or social media platform.
We start with an outline that combines audio and visual elements for live or animated videos.
Specialized demand generation experts will recommend titles, descriptions, and social media posts to optimize your videos for relevant Google search phrases.
Even Small Businesses Can Make A Big Impact
Afraid that you do not have the right tools, you do not have time, or you cannot afford video marketing? Think again. If you have not started to include video as part of your marketing strategy, you can bet your competitors have.
While you may need to learn a few things to get started, not all your videos need to be high production. Sometimes all it takes is a quick how-to-video or behind-the-scenes shot captured on your smartphone to give your customer what they are looking for.
Just because you do not have an in-house production team does not mean that you cannot do video marketing well. Our clients take advantage of our world-class, cost-effective video production and marketing capabilities so that you can create great looking videos and stay on budget.
Social Media Adverting Bulgaria
Our social media marketing campaigns have a purpose. The purpose is to drive customers to your social media platforms, grow your audience and expand your reach. Our social media management covers all aspects of developing your social presence and showcasing your company's brand.

Social Media advertising is an effective way to get immediate engagement.
We advertise to the exact audience and target the person, not the keyword.
Paid advertising campaigns on the social media offer distinct advantages compared to traditional pay-per-click (PPC) on search networks.
Social media advertising allows you to target people with specific jobs, skills, associations, age, gender, interests, hobbies, locations, and others.
With social media advertising campaigns, you target the searcher, not the search term, allowing you to better target the specific audience that you want to reach.
Our Social Media advertising in Bulgaria will include audience analysis, advert graphic design, A/B testing, and reporting.
Organic Social Media Markerting Bulgaria
We will optimise your profiles, create content for organic posts, and make sure that you are using the most effective hashtags.
We will research the market to determine the best influencers for your industry. We will reach out to them, manage their activities, and build ongoing relationships.
We will perform a social media audit to analyse your current social media standings and discover new opportunities to grow your community and interact with customers.
We will build more engagement through photo contests, sweepstakes, giveaways, and other ideas.
Email Marketing Service Bulgaria
Email marketing is a form of direct marketing which sends information, offers, blogs, etc. directly to your list of email accounts
Unfortunately, today, we are all flooded with emails and even if your email makes it to your targets Inbox, rather than be send to the Spam box, getting the email read is another thing altogether.
So, you must create an email that is eye-catching to stop it from being deleted without ever being opened.
You need to use email marketing tools and agencies that can assist you in getting your email campaign read. Email marketing is a cost-effective way of reaching your customers, interacting with them after purchases and sending them informational newsletters.
Sending unsolicited emails will result in being filtered to their Spam box and possible being reported resulting in your domain or IP address being blacklisted. Never send out emails from a third-party company as this will damage your online reputation. All emails addresses on your email list must be from customers or people who have opted into receiving your mail.
Email marketing Bulgaria will bring traffic to your website and by using the email marketing analytic tools you can monitor things like opening rate and click through rate.
Email Marketing Service Bulgaria can be used as a short- or long-term marketing strategy. For example, sending out unique discount codes for a brief time is a short-term measure to boost sales, while sending blogs or newsletters can be used to provide information and build trust
Whatever approach you take, do not bombard your customers with emails every day as they will unsubscribe or report you for Spamming.
Voice Search Optimization Bulgaria
Optimizing for voice search is essential as voice searches account for 50 percent of all searches.
At Optimized, we offer data-driven voice search optimization services that maximize your revenue.
What Is Voice Search Optimization?
Voice search optimization focuses on improving your online visibility for conversational voice search results by using the featured snippet.
A featured snippet highlights specific information from an organic search result in a paragraph, list, or table format. Featured snippets occupy position one of the Google search results.
The featured snippet article appearing at the top of organic search results, maximises your visibility to users. Due to the high visibility offered by position one, you want to earn the featured snippet for keywords relevant to your business and target audience.
To earn a featured snippet, you must take several steps, including:
Researching keywords
Developing sub-headings
Organizing web page content
Optimizing web page content
Why Do Top-Of-Page Results Matter To Voice Search?
Voice assistants — like Siri, Amazon Echo, and Google Assistant — use the featured snippet to respond to user searches. That means if you're not in position one, you're not appearing to consumers that use voice search.
What Are Conversational Search Results?
A conversational search result is a result for conversational keywords or long-tail+ keywords.
A long-tail+ keyword mimics how people talk, versus how they type. That is why voice search optimization is a challenge for companies, as it requires you to rethink your approach to search.
Reputation Repair Service Bulgaria
Sometimes, someone will publish some bad information on your website which is not true. Online reputation management Bulgaria (ORM Bulgaria) is the service we provide to repair your online reputation in Bulgaria. Sometimes we can take the bad news offline, but in most cases we have to force the bad news off the Google first page results by creating good news articles.
Examples of our internet reputation repair services include:
Removal of negative search results from publishers
Create new content pushing down negative information
Protect brand search results
Improve online sentiment with brand reputation marketing
Increasing online review star-ratings
Make positive content rank higher
How Long Does Reputation Repair Take?
It can take as little as a week if we have a relationship with the content publisher, but as a rule of thumb the minimum will be six months with the average being 10 months to push negative content of the first page of Google results.
The main thing when repairing an on-line reputation is to work together. Any photographs, videos or other content that can be used to repair your online reputation in Bulgaria must be provided. We will work on:
Your website(s)
Social Media
Reviews
Other high publishing domains
To push the bad news down and improve your online reputation in Bulgaria.
Project strategy and management is in English, content is developed by Bulgaria and English native speakers and writers that are in Sofia. Progress reporting is in English.
Link Building Service Bulgaria
We build incoming links from high domain authority websites to significantly improve your SEO in Bulgaria.
Having quality links from other websites is one of the influencing factors for ranking on Google together with quality content. You can have the fastest, most attractive website in the world, but if nobody is linking to you, then you will be fighting for search engine traffic.
Our link building services manage the entire link building process in Bulgaria with a focus on high quality link building.
We take a tailor-made approach to every link building campaign. Our team will conduct competitive analysis and come up with creative ways of building high-quality links at scale over time to get to the top of your industry.
Our linking building service will:
Get consistent improvement in your search ranking with link-building from influential blogs
Empower your business website with sustainable backlinks that will get you organic website traffic
Build inbound do-follow, indexable links to your website and experience the benefit of improved ranking in SERPs.
Guest Posting and Brand Mentions on a niche relevant website can send quality referral traffic to your website.
Link building involves many tactics and to succeed, you need to have the right content to promote and strategy that works.
Guest posting, blogger outreach, advertorials, forum posts and other popular link building tactics can all be effective, so long as you choose the right one for the job.
If spending a lot of effort attempting link building yourself does not sound like the best use of your time, it may be time to consider outsourcing your link building to a reputable, professional link building service in Bulgaria.
Digital Re-Marketing Bulgaria
Remarketing is also known as retargeting is a form of online advertising that helps keep your brand in front of visitors after they have left your website.
Retargeting is a cookie-based technology that uses Javascript code to anonymously follow your website visitors over the Internet.
Remarketing works by placing a small, unobtrusive piece of code on your website (often known as a pixel). The pixel is unnoticeable to website visitors and will not affect the performance of your website. Each time a new visitor comes to your site, the code drops an anonymous browser cookie onto the visitor's computer. When your 'cookied' visitors browse the Internet, the cookie will let your retargeting provider serve ads to your previous website visitors.
Retargeting is effective because it only shows your adverts to people who are already looking for your products or services and it returns a higher return on investment than other types of digital marketing in Bulgaria. digital channels.
Retargeting is a powerful conversion optimization tool, but it works best when it is part of a complete digital marketing strategy in Bulgaria.
Remarketing works best with digital search and display marketing. With search marketing, visitors are actively looking for your products or services. With display advertising you are throwing the net open much wider and letting Google and Facebook decide who to show your display advertisements to. Display Ads are great at generating website traffic in Bulgaria but do not help with conversion optimization.
Your best chance of successful digital marketing in Bulgaria to use Display Ads to drive traffic and retargeting to convert the traffic into customers.
Influencer Marketing Bulgaria
Influencer marketing uses people with a lot of followers on the social media to help promote a product or service to your audience.
Influencer marketing has become progressively popular in recent years, through sites like Instagram and YouTube. The promotions may involve giving away a discount code or prizes to generate interest around your brand and business.


Most influences in Bulgaria will require a payment or a portion of the sales that come from the audience that buys your products or services. The influences will create posts, blogs or videos to promote your products and services generate more sales for your business.
Influencers typically do not normally promote for more than a week as their audience will lose interest in the subject if they see it too much.
Our job is to find the right influencer on the appropriate for your business.
Display Advertising in Bulgaria
Display advertising, which is also known as banner advertising, is a like the traditional print adverts that you see in magazines, except that they are the online version.
The banner adverts are placed on online publications that are relevant to your target
Display adverting in Bulgaria has become much more sophisticated now using programmatic advertising (where ads are booked, analysed and optimized automatically using computer algorithms) and retargeting (where your adverts follow your customers on advert publishing website for a month after they have visited your website.
The advantages of display advertising are:
You can target, and re-target, customers very effectively
Display ads are easy to track and allow you to measure conversion in real time
The disadvantages of display advertising are:
Customers can suffer from 'ad blindness,' ignoring your ad to focus on the content they are trying to read
You need to find a way to maximize impact, so that people notice you, but not so much that they get annoyed
For display advertising, the creative elements—making the advert clear, impactful, and memorable—and the placement—choosing a relevant context that fits your message and is a match for your audience – must be considered.
We work with all the main online publishers in Bulgaria, so you do not have to do all the designing and placing of your adverts yourselves.
We also use display adverting in Bulgaria on third-party solutions like Google Display Network or Facebook Audience Network.
Personalised Digital Marketing Bulgaria
We use personalised digital marketing to deliver individualised content to your clients or potential clients using data collection, analysis, and the use of automation technology.
Personalised digital marketing allows you to engage customers or prospective customers by communicating with each as an individual and not as a group.
The Benefits of Personalised Digital Marketing in Bulgaria
When personalised digital marketing strategies are implemented successfully, the following benefits come into occur for both businesses and consumers.
Improved Customer Experience. Customers are more comfortable providing personal information to their favourite brands when they get something in return. This involves filling out forms, downloading PDFs, or participating in surveys to get discounts, and indicate their favourite preferences. The consumer expects brands to protect their information and offer more personalised experiences in their marketing
Increased revenue can be driven by identifying and responding to the preferred channel for your customers using the correct automation technology
Increase Brand Loyalty by providing your consumers provide information about their preferences
Create Consistency Across Channels, including email, social, mobile, etc.
Content Creation Services Bulgaria
One the many years that we have been a digital marketing agency in Bulgaria, and throughout the world, a lack of quality content supplied by the client has always been an issue.
When we start a new web design project, we always ask what content the clients have available. Invariably the content comprises of:
A poorly written 'About Us' with some vague Mission and Vision paragraphs
A bullet point list of services offered
Once sentence product descriptions
Poor quality images
This situation will not work to convince potential customers to purchase your products or services or make Google list your website pages at the top of the search results for your products or services.
Content That Converts
Optimized creates content that converts. We know the search engines, and we know what your potential customers want.
Good quality website content informs, entertains, and inspires. The content builds online presence by cultivating credibility and trust while empathising with your target audience.
Optimized creates relevant content that starts conversations with prospects. We nurture those discussions into relationships and, eventually, sales, by sharing terrific information about your business told through the right type of content, delivered at the right time on the right digital marketing channels in Bulgaria.