Accurate, Fast Website Translation Services Bulgaria
While it is true that English is a "global language," and people in many different parts of the world read and understand English, users search the Internet in their native language. A Website Translation Service in Bulgaria is therefore an essential first step towards the internationalisation of your activity, especially when related to e-commerce. However, other considerations are to be taken into account to ensure your website is successful.
Using a Website Translation Service in Bulgaria is the best way to reach foreign markets which will increase your international sales or increase your local sales here in Bulgaria to the ever-increasing number of non-Bulgarian speakers in the country.
Your clients prefer to search the Internet in their native language and people feel more comfortable buying products and services in their own language, especially when related to e-commerce.
Statistics show that website visitors spend twice as long and are three times more likely to buy from a website with information in their native language.
Optimized Marketing are based in Sofia, Bulgaria but also have offices in the UK and Latin America. We are an expert provider of localisation and website translation with many years of experience in the corporate translations industry and by working with a variety of clients, from SMEs to large, multinational.
We have a translation process which guarantees high accuracy, a localised approach and fast turnaround times, while still offering competitive prices.
Contact us to see how inexpensive and cost effective your Website Translation Service Bulgariacan be.
Website Localisation Bulgaria
Optimized makes the process of website localisation in Bulgaria simple, with affordable rates, expert native-speaking translators, and superior service. We enable companies, big and small, to fuel their growth in Europe with cost-effective professional localisation services.
What is Website Localisation?
Localisation, sometimes written as L10n, is the process of adapting the language, appearance, and functionality of a website for foreign language markets. The end goal of localisation is a website that:
Takes linguistic, cultural, and technical differences into consideration
Doesn't change the original intent of the source text
Reads and feels like it was originally written in the target language
When performed correctly, website localisation results in a website that's open to millions of potential new customers.
What's the Difference between Translation and Localisation?
There is a clear difference between website translation and the process of website localisation.
Website translation involves converting content into a different language through the simple substitution of words.
Website localisation is a holistic process in which web content is adapted for consumption by a specific audience. This involves translation, formatting and usability alterations, and a consideration of particular cultural likes and dislikes.
When executed properly, website localisation in Bulgaria integrates with your other content, creating a single, seamless digital experience from sales pitch to support message.
Why Localise your Website in Bulgaria?
Increase Reach and Improve Digital Experiences
Making a good first impression is critical, especially when dealing with international customers. Everyone prefers to read their native language. Localisation will help you to catch and keep the attention of new customers in markets across the globe.
Reduce Risk and Establish Credibility
A fully localized website helps establish your brand's credibility in your target markets. Quality multilingual content effectively reduces any customer misunderstandings and misrepresentation of your brand overseas.
Translation Services for Websites in Bulgaria
Your company's website serves as both an online resume and an important part of your brand identity.
Your capacity to draw visitors and boost revenue is significantly reduced if your website is only available in one language. By translating your website, you may strengthen your standing and attract a larger audience.
You may enhance traffic and conversions to your website by having it professionally translated into several languages.
Professionally Translated Websites in Bulgaria
Most of the time, when a person or potential consumer searches for a good, service, etc. online, they do so in their native tongue. Therefore, it is crucial to invest in the translation of your company's website into the languages you want to position yourself in and the locations where you want to provide your products to optimise your positioning in internet search engines.
This is a straightforward technique for improving a website's SEO positioning that has a high return on investment in terms of drawing visitors and turning them into customers. One of the things that clients and internet users respect the most is a website's expert translation.
At Optimized, we assist our clients with translating their websites while taking into mind their key principles, brand identity, and SEO tactics.
Blog Translation Bulgaria
Your blog is a vital conduit for customer interaction and a platform for businesses to share informative content that will help them draw in more clients. To draw customers and website visitors, businesses have been working on and investing in these kinds of solutions for a long time.
We frequently discover that businesses have translated their websites but not their blog entries. In this instance, they are not utilising their full potential to attract new customers by producing high-quality content.
As a result, it's critical to maintain a translation strategy that covers both the company website and the blog. This enhances the reputation of your firm in addition to bringing in more visitors and improving your online positioning. Your website and blog can be translated with the assistance of qualified translators, and this is an effective method for attracting new customers.
Newsletter Translation in Bulgaria
Once a business has attracted a list of contacts, the objective is to increase their loyalty by stimulating their appetite for your goods or services. Businesses utilise their newsletters to inform their clients about new services, goods, etc.
It has been demonstrated that a newsletter's ability to pique a customer's interest when delivered in their native tongue is significantly stronger than when delivered in another language. Therefore, it is crucial to invest in the translation of newsletters into your consumers' native tongue to effectively engage with them and increase their interest in the company's name, goods, and services.
The main thing for a translation of any kind is that it is accurate but, of course, it is not easy for you to check the quality of the translation if you do not fully understand the target language.
We always have a second web translator proofread and, if necessary, correct the first translation and if you want to double check the translation yourselves then we are available to discuss any corrections that you need.
Our web translators in Bulgaria have the following priorities:
Save you work or time.
Make the web translation process as easy as possible.
Solve any issues that you have.
Be easy to do business with.

---
Our web translators in Bulgaria have accurately translated hundreds of websites and can operate in Bulgarian, English, German, Italian and Spanish.
When our website translators commit to a certain timescale then they will stick to it so that you are not left around waiting for the translation that you so urgently need.
Website Translator Prices in Bulgaria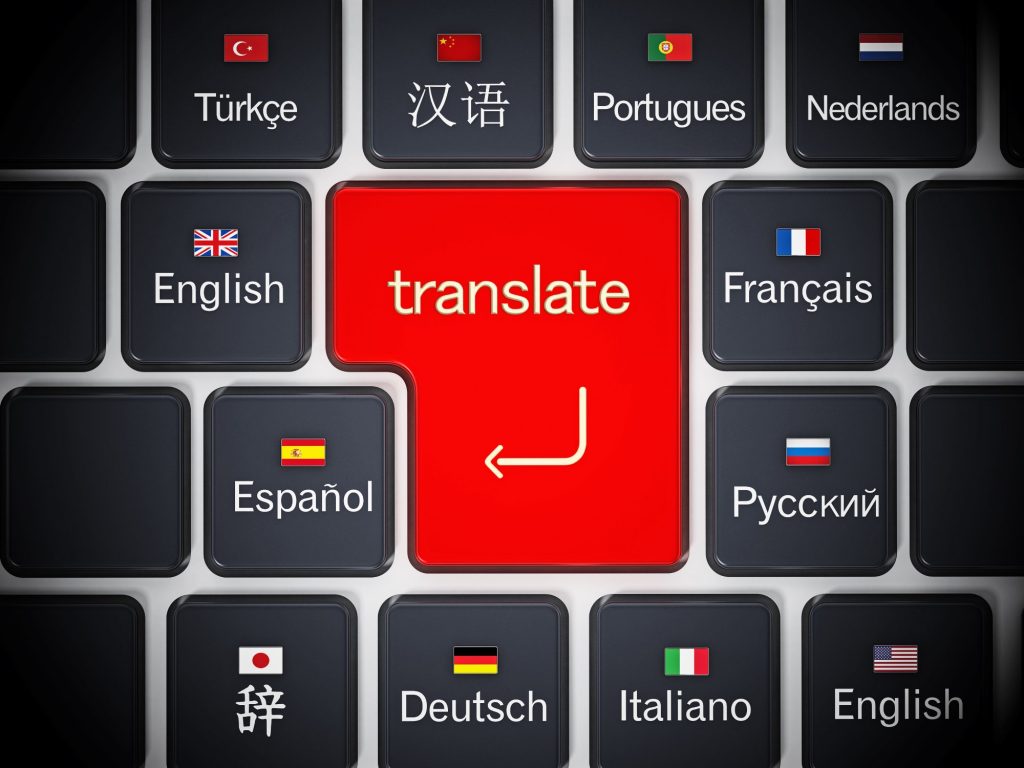 We are completely transparent about our website translation costs. The cost will be based on the
Subject matter. For example, medical and legal are more expensive than travel or fitness
Urgency of the web translation
Languages in the web translation
Number of words to translate.


---
We will always commit to website translation price and commit to it and our website translator in Bulgaria are highly competitive compared to translation companies that offer similar quality.
We are always happy to discuss your web translation requirements and provide a quotation for you.
Translate Website Bulgarian to English
When we translate your website from Bulgarian to English, we use a two step approach:
A native Bulgarian fluent English speaker will translate your current Bulgarian website text from Bulgarian to English. The Bulgarian will understand your text perfectly and make a translation without spelling or grammatical errors.
A native English speaker will proofread the text and localise the text to make it convert more website visitors to customers.

---
We use this approach as, although a lot of Bulgarians speak and write particularly good English, you only get to really know how the locals speak when you lived in a country for a significant period.
The second translator will also be responsible, if required, to load the page onto your website as they will be able to perform perfect search engine optimisation (SEO) as they know the exact terms that are being used to search for your products and service.
If you have any English speakers that you want to review the text, then we will send the files to you to review and correct.
Translate Website English to Bulgarian
To translate your website from English to Bulgarian we also use a two-person approach, but this time using two Bulgarian natives.
The first translator will have studied English to a high level and lived in an English-speaking country. This will result in translated text that picks up all the local nuances and give an exact translation. A native English speaker will always be available in case of any questions.
The second translator will proofread the text and make any improvements that they feel that will help to convert more website visitors to customers. The second translator will also upload the page to the website, if necessary, and perform the SEO in Bulgarian so that you will rank for your target keywords.


---
We understand that you make not have a Bulgarian speaker who is qualified to review the translation in detail, so you are relying on us to do a perfect job.
Our Website Translation Process
When making the website translation we will abide by the following rules for translating text which will appear online:
We will make your pages easy to scan/skim using through clear headings and subheadings, short sentences, paragraphs, bullet points, etc.
We will put the key message in a passage up front, with explanations and further detail following. This is the opposite to an essay where you build to a conclusion.
We will write concisely using short sentences, short paragraphs, short sections.
We will adopt a professional, engaging and approachable writing style by writing with flair by using some well-crafted phraseology and higher register vocabulary through your short and concise text.
Website Translation Service Bulgaria
English is one of the most widely spoken languages ​​in the world and many people read and understand it, but with approximately 75 % of internet users browsing the web in a language other than English, without the appropriate website translations your are missing out on business.
What website languages do we translate:
Translate Bulgarian Websites to English
Translate Bulgarian Websites to Spanish
Translate Bulgarian Websites to Italian
Translate Bulgarian Websites to German
Add Bulgarian to your English, Spanish, Italian or German website
Others on request


---
Avoid cultural mistakes due to website localisation
Skillful website translation can therefore attract thousands of potential customers to your website. The Internet opens up international marketing to another dimension and makes it possible to reach new markets as easily as if they were next door. However, cultural differences can lead to misunderstandings and interfere with your message. Precise, culture-sensitive website translation is the key to success in online markets.
Website and web page translation is an art that some businesses underestimate. Examples of translation mistakes abound on the Internet and it is surprising to observe that even multinational organizations make mistakes in this capacity that can be very costly in terms of reputation and revenue.
Any attempt to establish your business in a new market must be accompanied by quality website translation respectful of the culture of the country concerned. Entrust your website translation in Bulgaria to a professional company that employs native language speakers to make the translations for you.
Businesses That Benefit from Website Translation Service in Bulgaria
Companies Doing International ecommerce
For anyone doing business in international markets, website translation as almost 60 percent of buyers said that being able to get information about the product in their own language was more important to them than price.
Companies in Countries With More Than One Language
There are obvious countries with more than one language such as Switzerland (French, Italian, German), Belgium (Dutch, German, French), Canada (English, French).
Yet, it does not even have to be an official language of the country for it to make sense to translate your website into. Many countries have sizable subgroups of people who speak a second primary language such as English in Bulgaria..
Companies Operating In (Inbound) Travel and Tourism
Especially if you are presiding in a popular holiday destination then it is very important that travellers can find information about your business online that they can understand. That is especially true for:
Hotels, hostels, and other accommodation
Transportation providers
Landmarks, sightseeing, culture
Tour and event organizers

---
Having access to a fully translated website in their mother tongue makes it much more likely someone will book a tour with you, stay at your place, or take advantage of your services.
This is also valid for other businesses that cater to tourists such as hospitals and government agencies.
Companies Who Offer Digital Products
For businesses with physical products, it is not always easy to branch out into other countries. There is a lot to consider such as shipping costs, opening local brick and mortar branches or storage facilities and other real-world concerns.
However, companies who deal in digital products and services have no such concerns. All they need to do is localize the offerings on their website. They already have the means to sell to anyone any time. This makes it easier to branch out to other parts of the world.
However, besides translating products, it is just as important to adjust the website they are being sold on. That usually means translating landing pages, documentation, and other web property.
Another industry benefiting hugely from website translation in the digital space is the e-learning sector.
Companies Who Want to Improve Their SEO And Search Traffic
When people search for anything on the web, they usually do so in their own language. That means, if your site does not exist in the language your potential customers use, they will forever be oblivious to your existence.
In addition to that, translating your site to have more than one language allows you to cast wider net because more people will be able to find you online.
Setting Up Business In Bulgaria
If you are an international company that is setting up to do business in Bulgaria then you will need to communicate with your new customers in Bulgarian.
Many of the younger, well educated Bulgarians speak English, or sometimes another foreign language, but when they are not speaking to a foreigner then they will be speaking in their mother tongue. 
The older generation, that were schooled in the Communist era, are far more likely to speak Russian than English even if they are successful businesses men or women.
So it is vital that you perform your digital marketing in Bulgarian to attract the customers that you need to succeed.
Some of our team are native English speakers so we can clearly understand your business and explain any complications it to our multi-lingual Bulgarian staff.
This translation is not just for your website but for your social media and advertising campaigns as well 
Website Translation SEO Service Bulgaria
Full translation and localisation of your website's SEO content is essential to guarantee the best visibility on Google, resulting in more traffic to your website and more sales.
If your website is developed using a content management system such as Wix or WordPress, then we will not only translate your website text but can also update the website with search engine optimized content.
As well as the web page translation, our services include SEO content writing services for websites. This service includes articles, sales pages, products pages, meta tags and image descriptions.
The cheapest way is for us to deliver your translated website content in Microsoft Word format, but this still leaves you with the work of updating your website. Hopefully you will have a Content Management System website such as WordPress then we can also upload the content. But if your website is built in source code (.htm(l), .php, .asp, .xml, java…) we can send you the content for your development team to update the website.
We are specialized in web content translation services, e-commerce websites, mobile applications, and the translation of product sheets in a very wide range of disciplines.
In addition to web page translation, our services include content writing services for websites (SEO writing) optimized for search engines.
Multi-Lingual Website Design Bulgaria
If you are a new business without an existing website or wish to upgrade your current website, then it is vital that you consider alternative languages on the website. Of course, English is the obvious choice but many people in the Mediterranean countries do not speak English.
Even if you choose only to have Bulgarian to start with, you should choose a website platform that will have the flexibility to add addition languages in the future (including Chinese) and right to left (RTL) languages.
Website Localisation Services
Website translation is the first step towards the internationalization of your business but there are other considerations are to be considered to ensure your website is successful such as website localisation.
You must consider cultural differences which can lead to misunderstandings and interfere with your message. Precise, culture-sensitive website translation is the key to success in online markets and can only be created by native speakers or someone who has lived in the target language country for some time.
Mistakes in this area can be very costly in terms of reputation and revenue.
Translation, usually, refers to word-for-word language conversion which provides your website visitors with vital information. Website localisation, on the other hand, goes beyond this and considers other factors which might influence a customer visiting your website, such as colours, imagery, or design.
Depending on your target language, it may be necessary to modify some elements of your website, such as currency, time and date formats or design, in case of right-to-left reading languages such as Arabic.
Partial and Complete Website Translation Service in Bulgaria
Many companies understand that they need Website Translation Service in Bulgaria to reach a wider international audience. However, it is not always necessary to translate the entire site. As well as a complete translation, Optimized Marketing also offers partial translations of only the most important content of your site. Our services are tailored to your company's specific needs.
For smaller businesses, professional website translation services can be costly and sometimes, companies prefer to translate specific landing pages into other languages before launching the entire site in other languages.
WordPress Website Translation Bulgaria
If you want to translate your website to another language you must choose development platform that is translation friendly. There are two positions that you may find yourself in:
You are creating a completely new website, so must choose a translation compatible platform
You have an existing website which may be easy to translate or you may have to start again with a new website

---
If you are creating a standard business website, then you will want to use a content management system which makes the website easy to maintain and does not require technical assistance every time a change is required. There are two main alternatives:
Use a self-hosted content management system like WordPress or Drupal
Use a hosted externally website builder like Wix or Shopify.
While it is possible to create multi language websites with website builders such as Wix it is not what they are designed for and the modifications are time consuming.
To create a multi-language site, use a self-hosted content management system to optimise the user experience on both the front-end and make it easy to maintain on the back-end.
WordPress is by far the most popular way to make any type of website and powers over 35% of all the websites on the Internet.
WordPress, which is 100% free, can be used to create many types of website, from blogs to business websites, eCommerce stores, membership sites, online courses, etc.
WordPress Website Translation in Bulgaria
WordPress offers you the tools you need to translate your site quickly and easily into new languages.
The reasons to use WordPress for a multi-language website are:
The core WordPress software is 100% free.
You can extend your WordPress site functionality with thousands of free and paid plugins
You get access to simple visual translation tools like the WPLM plugin
WordPress is SEO-friendly and has multi-language plugins like Yoast to help you with the SEO
You can design your own site using page builders like Elementor that will not make you rely on specific, heavy themes
WordPress is secure and has many WordPress security plugins to choose from

---
The WordPress Multilingual Plugin (WPML)
WPML makes it easy to build multilingual sites and run them. It is powerful enough for corporate sites, yet simple for blogs.
With WPML you can translate pages, posts, custom types, taxonomy, menus and even the theme's texts.
Every theme or plugin that uses WordPress API runs multilingual with WPML
There is full support for WPML, helping you deliver perfect websites on time

---
WPML works with other authors, to make sure that WPML works great with themes and plugins. To ensure ongoing compatibility, we run automated tests with many themes and plugins. We check that nothing breaks when they or us release updates.
WPML lets you fully optimize your site for SEO in multiple languages.
You have full control over how URLs look.
You can set SEO meta information for translations.
Translations are linked together.
Sitemaps include the correct pages and pass Google Webmasters validation

---
With WPML, search engines understand your site's structure and drive the right traffic to the right languages.
Optimized Marketing has an unlimited WPML membership so that you will not be paying any licence fees for your website translation.
You will be getting people generated SEO friendly text on your new multi-language website so we are the best option for WordPress Website Translation in Bulgaria.
Non-Website Translation Services Bulgaria
As well as web content translation services, we can handle the translation of product sheets in a wide range of disciplines, such as travel, sports, health, general business, retail, and leisure.
Everyday content
For a more personal audience with a casual voice.
Internal communications
Product descriptions
Social media posts
---
Professional content
Requires specific knowledge in a certain topic area.
Presentations
Reports
Guides
Static web copy
Articles
---
Specialized translation
Translation for more specific needs.
Subtitling
Video transcription
Post-edited machine translation