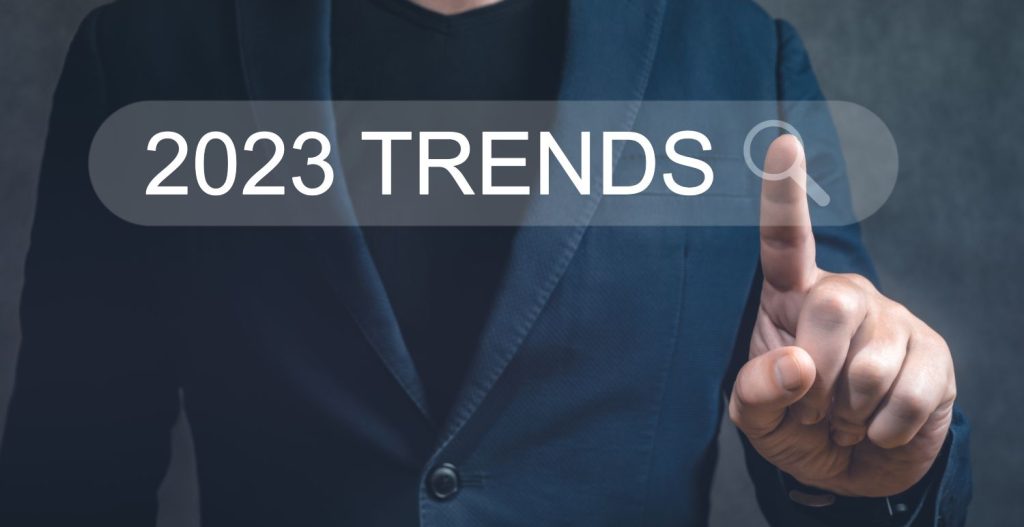 As businesses counteract inflation pressure and a slow-down in the economy they may reduce overall marketing spend, this will require an adjustment to their marketing activities in 2023. It will be vital to be more agile and to adapt to changing consumer habits and technology.
When it comes to selecting their marketing channels, companies will see the value of experimentation and testing based on data looking to get repeatable results.
This is the time for businesses to adapt their SEO strategy with alternative means of promotion. This article looks at ways that SEO can be enhanced in 2023 to take advantage of new technology and changes in user perception.
Add More BoFu Content
Bottom of funnel (BoFu) content is the final stage of the buyer's journey where prospects are looking for content to make a purchase decision. BoFU content will encourage a sale but continues to add value wherever possible.
Adding BoFu content will benefit activities such as SEO and Local Search.
Adhere to Google's Core Web Vitals and E-A-T
Google's Core Web Vitals and E-A-T guidelines will continue to be important ranking factors.
Improving your website with the guidelines from Google include:
Improving page speed
Providing good (and long-form) content that answers questions clearly with expert information, building authority for your website,
Using secure protocols like HTTPS.

---
Take advantage of Zero-click Searches
There are expected to be a big surge in predictive search, featured snippets, and conversational queries delivered through voice or other means to provide answers to consumer questions.
Google is implementing a Multitask Unified Model (MUM), to help users take fewer steps to find information.  With its new algorithm, Google is aiming to reduce the number of queries from six to two.
This change should affect your SEO strategy with pages and posts answering your audience's questions, not just the one on the query and should be based on intent.
Thanks to advancements in Google's knowledge panel and rich schemas, a lot of search results are now displayed in the form of an answer box, Q&A toggle, or direct answer.
This is good news for users (you can get information faster) but bad news for website owners (fewer clicks to your website).
You should still try to Implement proper schema markup to get featured in Google's knowledge panel. Despite the no-click nature of such informational queries, getting your name out there is still not a bad idea.
Create Original Content
Google continues to emphasise the importance of good content throughout your website as the key to ranking well as seen in the "Helpful Content Update".
Original content that is authoritative, written by subject matter experts that cites sources is increasingly going to rank higher than low-quality, anonymous writing.
This doesn't mean writing and publishing content just for the sake of having content. That means using statistics and original research that helps people understand the solution to a problem
Use Programmatic AI Content
While only 15% of content marketers used AI writing tools in 2022 there will be a sharp increase going forward as AI content generators like Jasper will save you time and money.
The next level will see AI focus on content conversions, CRO, with tools like Persado or personalised content with tools like Personyze and Phrasee.
This includes all organic SEO efforts including content, backlinks, and on-page optimisation.
Manage Trust with Your Audience
The key element to remember, beyond awareness and local accessibility, is the ability to build and maintain trust with the audience.
Businesses that pay close attention to managing, soliciting and responding to reviews will continue to get chosen above the competition when and where consumers look for what they need.
Start using Voice Search
Google is constantly working to enhance the user's search experience so they can locate relevant content quickly and is introducing LaMDA to better comprehend people's conversational-style search queries to better serve their requirements.
Increase Video Marketing
The rise of TikTok and YouTube shorts shows us that people searching for information often prefer to watch a short clip as opposed to reading an article.
Thus, Google has been trying to incorporate this trend into search results. YouTube videos were already shown in SERPs before, but now video content gets two new sets of structured data for Youtube videos:
Seek markup – Google scans your video and identifies key moments automatically
Clip markup – you embed timestamps that you want to appear as key moments or highlights of your video.

---
This new structured data makes it easier for users to identify a point in the video that they should be watching instead of skipping through the whole video.
First and foremost, focus on video content in your marketing strategy. Then, make use of this new markup data and apply common-sense SEO principles to rank your videos.
Get Ready for Visual Image Search
Images will be used in a search to purchase, receive information, and more. This is just one reason why Google is so focused on pushing for effective image optimisation.
Visual search uses a picture as a search query instead of text, so if a customer uses Google Lens, Amazon StyleSnap, or a similar engine, they'll get results that visually match.
This trend has been largely introduced by Pinterest, which has one of the biggest image libraries on the internet.
The potential of this technology is enormous. Not only it saves the user's time and reduces complexity (taking a picture instead of describing an object or event in words) but offers yet another optimisation opportunity.
Adhering to best practices on image optimisation should be enough. Those practices include but are not limited to:
Writing meaningful alt tags and image titles that include your target keyword (s)
Adding captions to images (where appropriate)
Posting unique images (not just stocks)
Compressing images for faster load times
Adding structured data to your visuals (where appropriate)

---
Focus On Search Intent in Content
Since the recent algorithm update, Google will prioritise search intent over the exact search query.
Instead of writing long-form content for the sake of having a higher word count than your competitor, focus on search intent.
Make sure to shape your content around a specific problem and use multiple keywords and phrases that relate to this problem.